Getting to Saskatchewan's Best Fly-In Fishing
For flight information and arrangements, please contact us at 1-306-276-7841. You will need to plan on an overnight stay in Edmonton on your way to the lodge. On your trip home, you should be able to return to most major US cities the same day. You can also fly your own aircraft to Stony Rapids, which has an all season runway. Ask us to help with your flight arrangements.
Cree River Lodge is located in northern Saskatchewan, 75 miles from the Northwest Territories border, just a few hours by air from Minneapolis.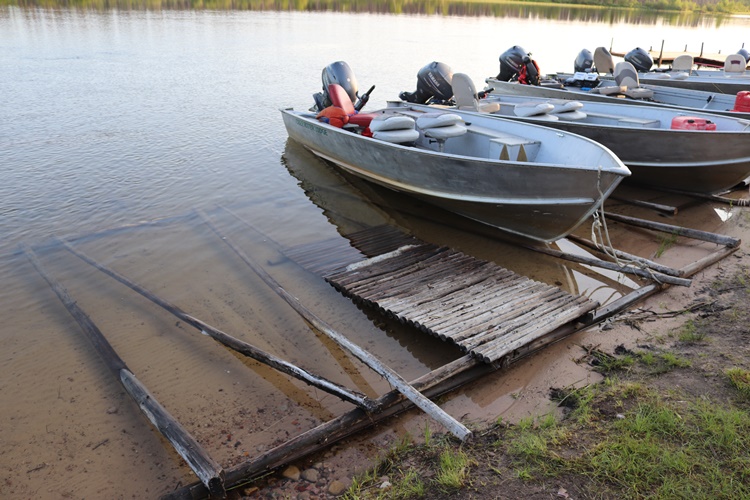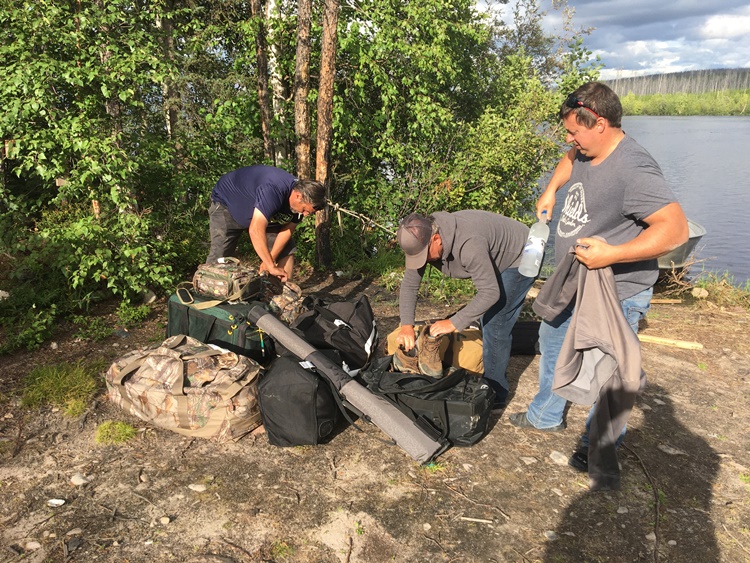 Checklist
Passport advised for US citizens
Warm layered clothing
Waterproof boots
Hats with visors
Gloves
High-quality two-piece rain suit
Polaroid sunglasses
Warm coat
Sunscreen (SPF-50)
Insect repellent
Toiletries
Medications
Camera
Fishing equipment of your choice
Keep baggage under 50 lbs. if possible. The regional airlines charge extra for anything over this. This could also result in delayed or lost luggage if the plane is full and luggage has to be bumped to a later flight.
Bring fishing equipment you are familiar and comfortable with. Tighten screws and lubricate reels. Replace last year's line with a new brand of your choice. Protect rods and reels in transit. Use a plastic rod case which will fit various lengths rods. Pack reels carefully as bails and handles can get bent or broken if not protected. Don't forget your fly rod if you're a fly-fishing enthusiast. More and more people are enjoying the experience of catching northerns on fly equipment.
A waterproof duffle bag is an excellent way to store extra clothing and gear in the boat. It keeps the boat free of loose articles and allows you to put on and take off clothing as weather conditions change. It also keeps cameras and film dry.
Make sure to bring along a good camera! Always use the flash even on bright days. This will eliminate shadows and make your fish come to life with the extra light. Please photograph and release the fish within 60 seconds or less to ensure the fish has a much better chance of recovering.
We will provide you with a comprehensive itinerary including flight and final travel arrangements once we have have finalized your booking dates and number of guests. This will include travel details all the way to the dock at the lodge.

Please download and read the following documents for flight and final travel arrangements.