Taken Straight from our Guest Book

We have had some amazing adventures here at Cree River Lodge. These are all unedited, unscripted testimonials from our guest book. In places we were not able to read the signatures so we may have missed your name. Feel free to email us and we will be sure to add it. We are also digging through our picture archives to try and add some guest pictures to the testimonials.
Every time we turn the page on our guest book and read through more of the fishing testimonials we keep seeing our guests talking about a new "personal best". Whether that is the most Walleye they have ever caught in a day or their first Arctic Grayling or their biggest Northern Pike, we are thrilled to hear all of their experiences and thrilled to see the see the huge smiles on their faces when they talk about back next year to do it all again.

Made the trip with high expectations. All expectations were exceeded, blown out of the water. Was hoping to land a few pike on my fly rod and broke all my personal records with a 46" pike on the fly. 8 pike 40" or larger in 3 days. Thanks to the guides, Darren, Joel, Georgie for putting us in the right spots, again, again, again.

Galen Sonntag, Dan Reynolds - Saskatoon, SK

- July 9, 2021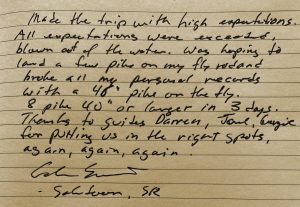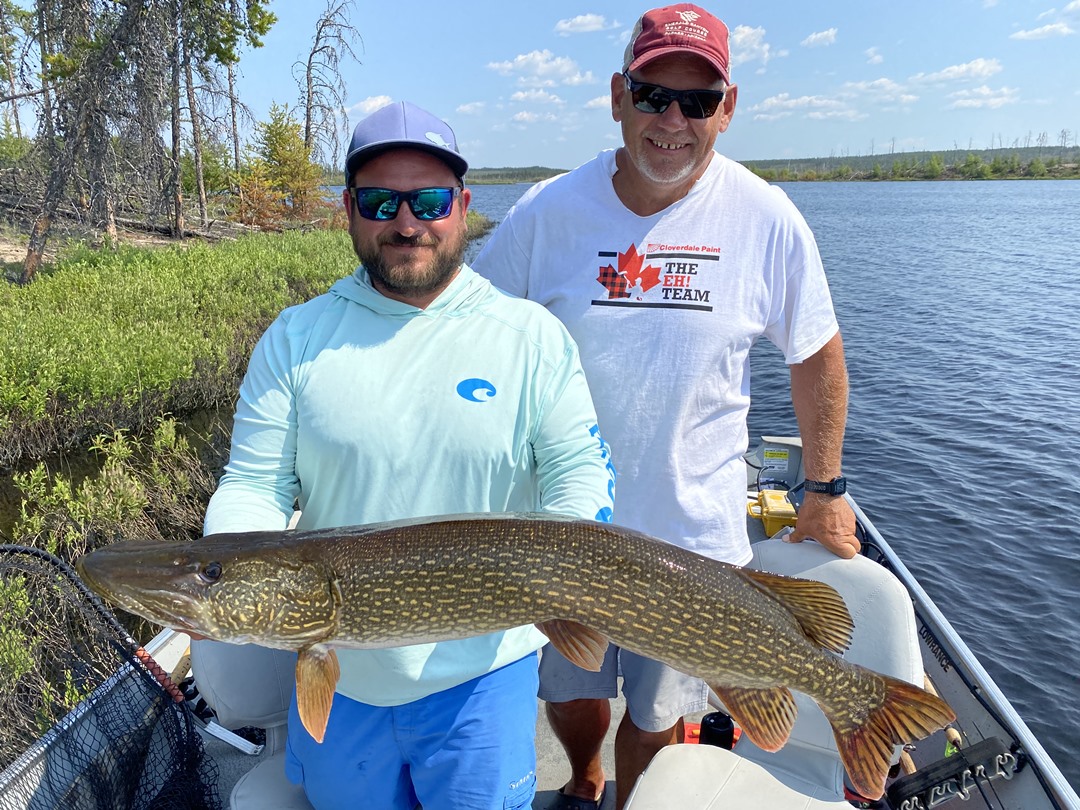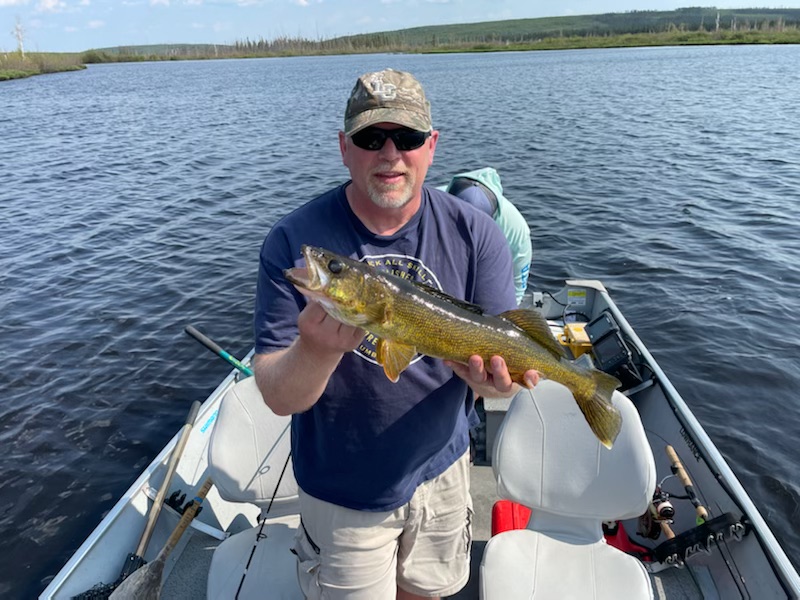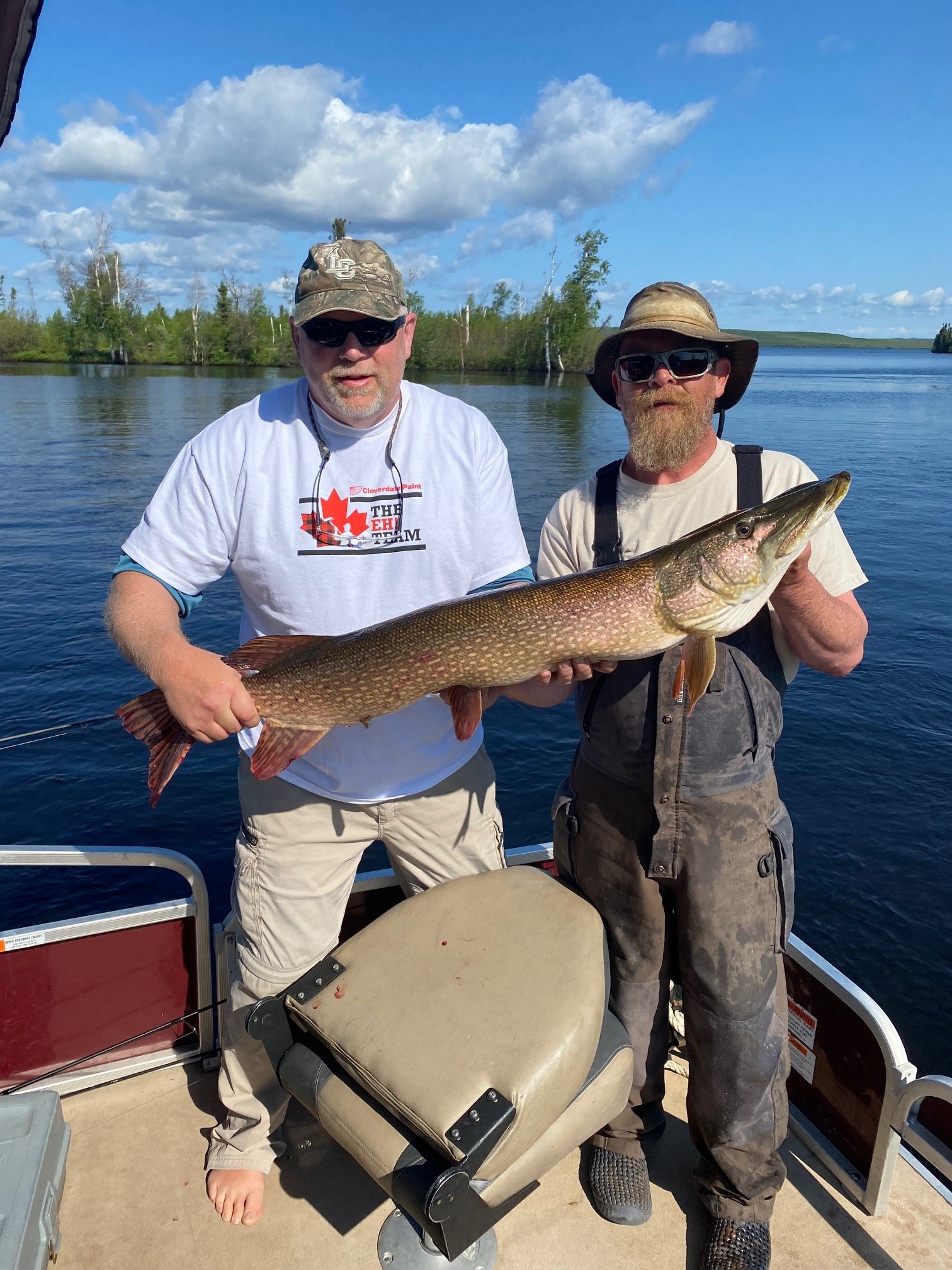 June 18, 2021

2nd trip - brought the 5 older kids plus 1. A great family adventure. Was kept busy and entertained. Thanks again to guides for amazing fishing, tour of lake, and shore lunches. Thanks again to the cook - such good food. thanks Pat and Lori - you run a great lodge.

Bob & Kim Ericson
Clavet, SK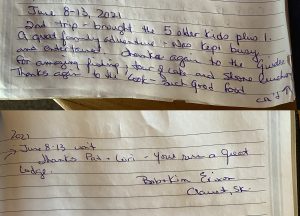 Unreal. What I love about Cree River is you are in walleye, monster jack, and grayling within minutes of the lodge - no 20 minute boat ride. I would recommend time at the rapids and the river. Four casts with 4 fish over 40 inches has to be the hilight!! the amazing food and shore-side lunches topped off the trip I will be back. - July 21, 2016
Dan Johnson
Swift Current, SK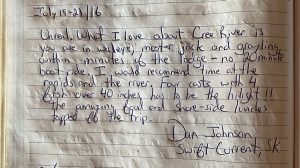 Amazing Fishing, Great Friendships, Unreal Food. I will be back. - July 21, 2016
Tracy David
Unity, SK
Thank you Pat and crew for an absolutely amazing experience and your warm hospitality. The boys and I thoroughly enjoyed our time in this paradise. The fishing was epic, the food fantastic and best of all enjoyed the comforts and friendships of your crew, guests, and our family. It's been a time we wont ever forget and look forward to our next opportunity to be here. - July 29, 2016
David Stalker, Mathew + Joseph Stalker
Kansas City, MO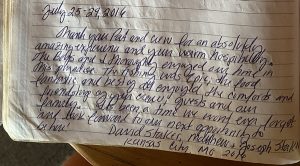 This is my favorite trip every year. Twice a year. Thank You All Again. - June 26, 2016


Patrick,

Best Walleye fishing in 10 years! Thanks for doing a great job as our host! You continue to improve the wonderful experience. All the best.

- Mike Irvin. Hillsborough, California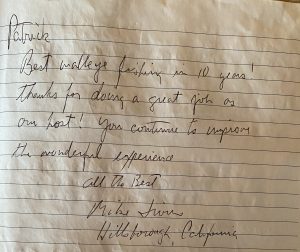 Cree River Crew,

We had an outstanding time at the lodge and on the lake this week. Biggest pike on the fly. Stef's biggest pike, grayling and walleye and summer whitefish! Meals were too good. Hope to see you again soon. Cree river lodge is like fishing in a dream.

Thanks All!

- Brad and Stef Fenson