Arctic Grayling Fly Fishing at it's Best
There's just nothing that can compare to the feel of the fish on the end of you fly line. Grayling put on a spectacular leaping and twisting and somersaulting display! With bright irradescent colors and that amazing fin, the visual display is spectacular.

Arctic Grayling are also well known to chase flies with abandon. In fact Arctic Grayling fishing on a light weight fly rod is one of the rare treats of fishing in Northern Saskatchewan.
Grayling are opportunistic feeders. A match the hatch strategy can often be successful, bouncing stone flies or woolly buggers in front of them or hoppers and caddis flies above them will also lead you to a great many catches.
Light tackle (4 wt. fly rod recommended) and the ability to cast a fly 20+ feet will likely get into enough fights with grayling to make you eager to cast again.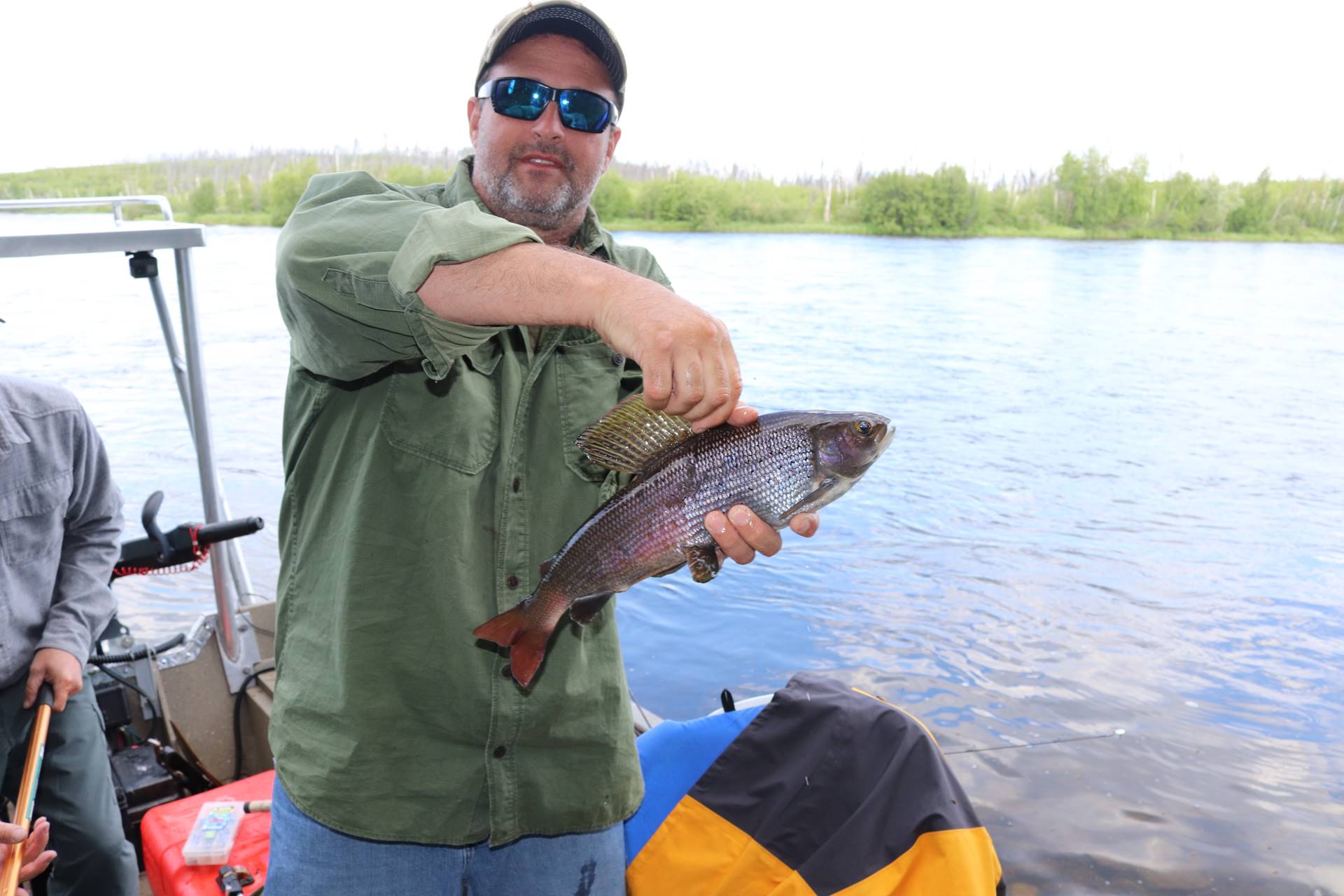 Grayling Fly Fishing Tackle Tips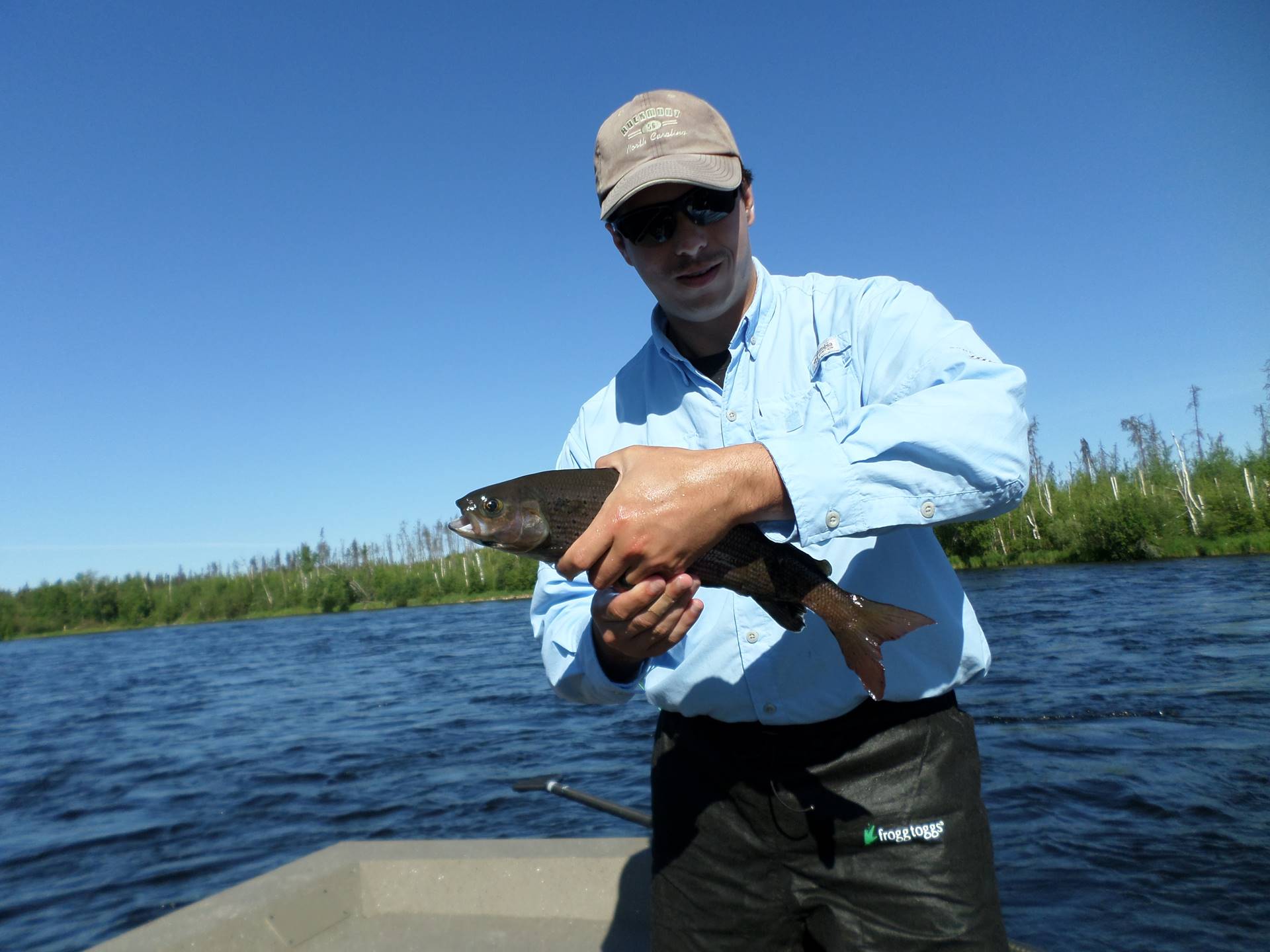 These tips are meant as a guideline only. Most of you will have your favorite equipment and lures that you know work well. We have an excellent assortment of tackle at the lodge so if there's something that you are needing once you get up here, or have forgotten, don't worry. We probably have it!
Grayling Flyrods
3 or 4 wt rods with WF floating lines. Most Grayling fishing will be in shallow flowing water. If nymphing is required, heavy nymphs will get down there without sinking line.

Grayling Dry Flies

Adams, Royal Wulff, Elk Hair Caddis, Humpies, Black Gnat, small Hoppers
Grayling Wet Flies

Pheasant Tail Bead Head, Stone Fly Nymph, Woolly Buggers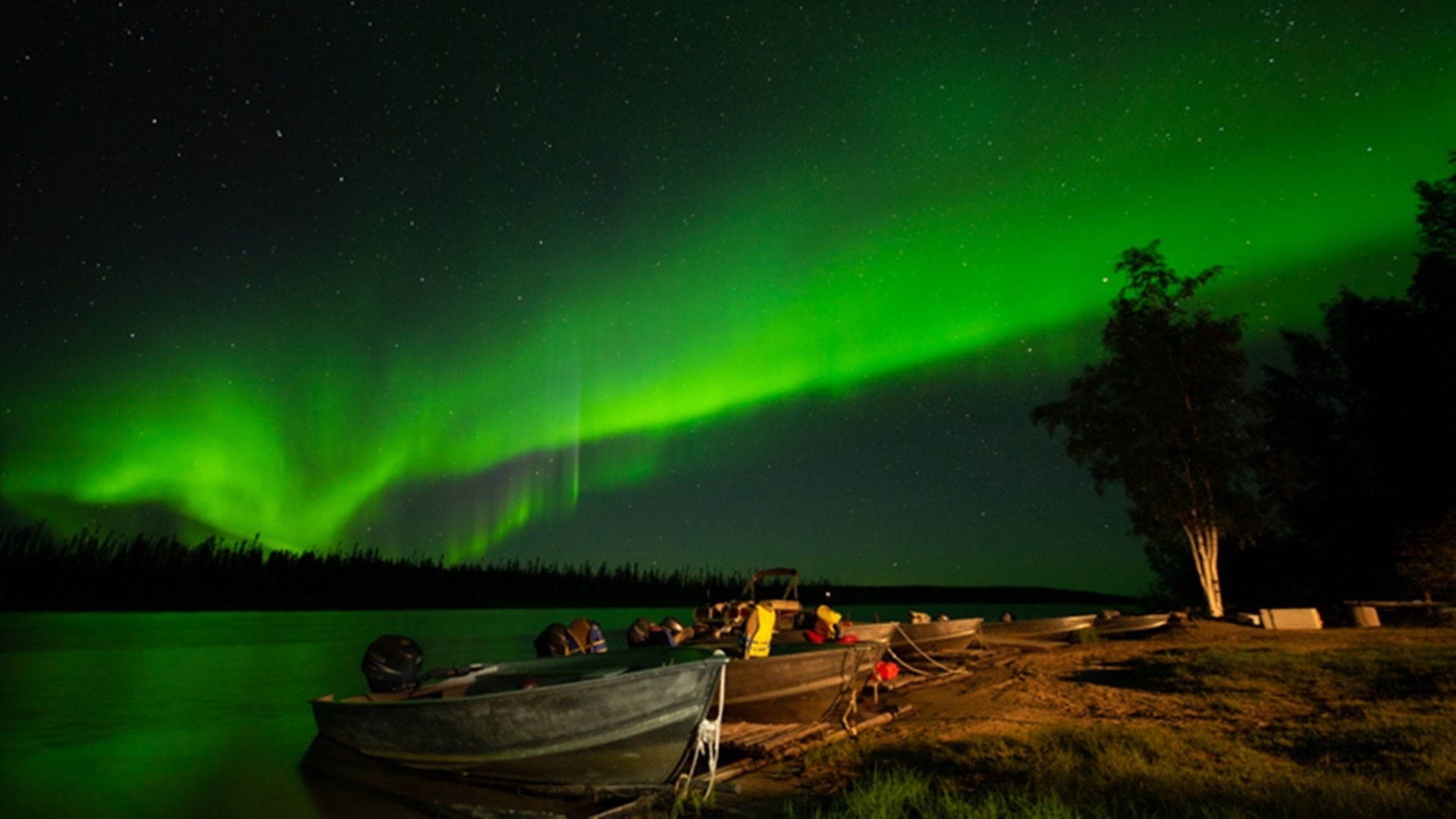 "As an outdoors writer for the past quarter century, I've had the opportunity to fish a great deal of water with a great number of people, from the far north to Mexico. I can truly state that never have I spent time with better, more experienced anglers than the folks at Cree River Lodge. I felt comfortable from the moment our boat touched the dock at Cree River until; sadly it was time to depart. The fishing, food and hospitality were top notch and I am eagerly awaiting round two with those big pike and walleye."
"I have fished a lifetime to catch the quality of fish I battled with at Cree River Lodge. The pike fishing is so insane I had to make time to fish for walleye and arctic grayling—I love first world problems like these."
"I have been in outdoor media industry for 11 years, and in that time I've been able to travel to some amazing places to fish. But I can say that of all the incredible locations I've visited, none has stuck with me more than Cree River Lodge. I have an insatiable passion for pike on the fly, and I truly don't believe any experience will ever top the fishing at Cree River. It was as close to paradise for a guy in love with toothy fish on the fly as you can get. If I could visit every year, I would."
"Cree River Lodge is a truly outstanding destination for giant pike! In the vast river system there, you can catch huge 'gators in weedy backwaters, rocky river sections, and in wide-open lakes—loads of pike over 40 inches, with some pushing 50! If you get worn out by these monsters, take a break with a hot walleye bite, with most fish over 17 inches and some close to 30 inches. Finally, big grayling are waiting for the right spinner or fly pattern in the fastest river sections. The guides and accommodations are awesome, too"