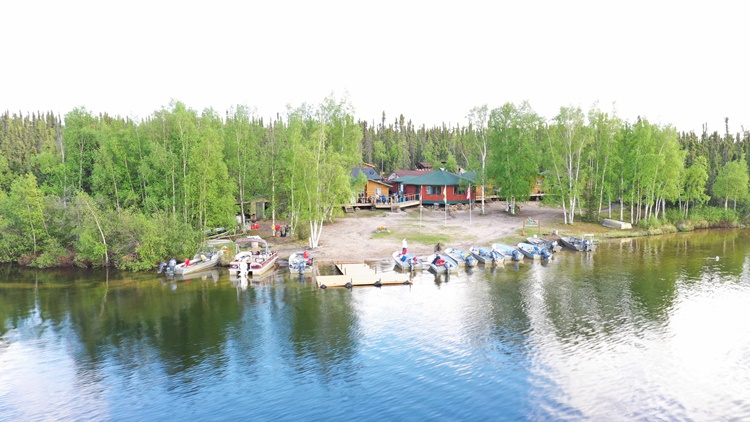 Northern Saskatchewan Fly-In Fishing Lodge

The main lodge is nestled in a sheltered area on the Cree River, adjacent to Wapata Lake, so great fishing opportunities are always possible regardless of wind conditions. The lodge has a unique and functional design allowing plenty of room for dining and those all important after dinner yarn spinning sessions that great fishing trips are made of. We're the only lodge on Wapata Lake, and on the Cree River system between Cree Lake and Black Lake. Because of this, we have very little fishing pressure on our waters and have fantastic fishing year after year.
The maximum capacity of our lodge is 20 people. Our warm, cozy and comfortable private cabins were built in 2001 and 2002. Each accommodates four people and has electric heat and full bathroom facilities including hot and cold running water. Of course, clean linens and bedding are supplied for you and maid service is provided for you each day. If you have 12 or more people in your party, you can have the lodge to yourself. If you're looking for a combined business/pleasure get away, we can easily arrange it for you. We are open from June 1st to September 15th and would love to have you as our guests.
Northern Saskatchewan Style Comfort
Morning and evening meals are served in the main lodge. Your day of fishing can begin as early as you like—many of our guests enjoy early morning fishing off our dock. Your guide will be ready in the morning for a full day's excitement on the water. At noon, enjoy fresh caught fish cooked to perfection by your guide. When you are done fishing for the day, you'll return to the lodge to get ready for dinner. Evening meal is served in the main lodge.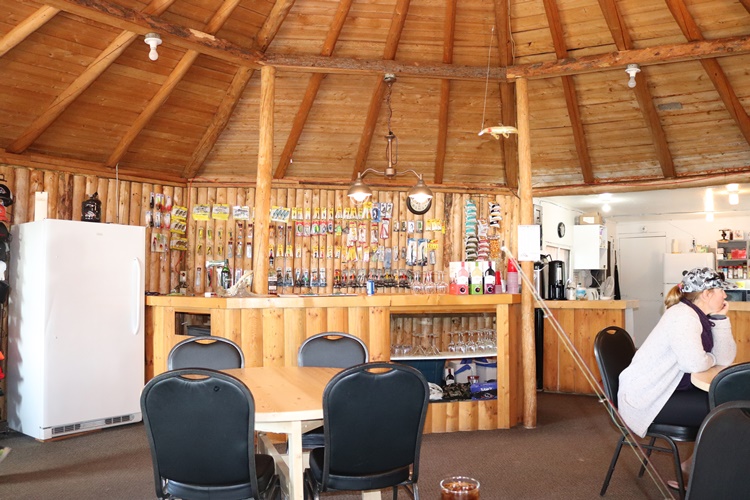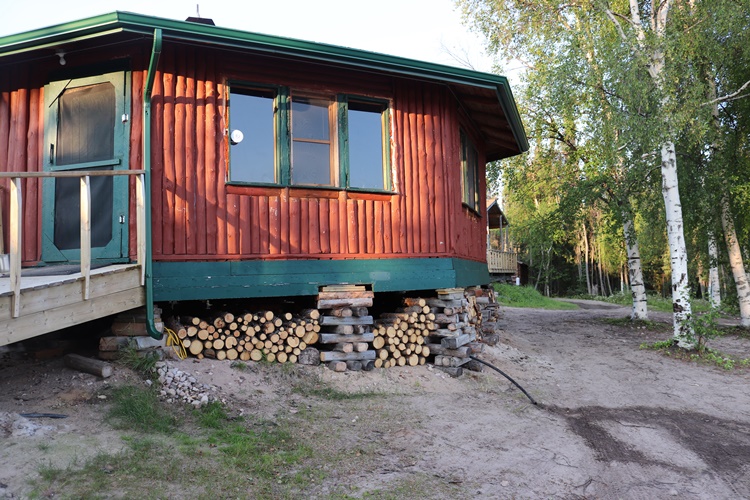 When you come to Cree River Lodge, you will not be disappointed with the facilities, food, service—or most of all—the fishing. Because we are a small lodge, we and our staff have the opportunity to give all our guests very personalized service. We take pride in giving our guests the type of service we like to receive when we are on vacation.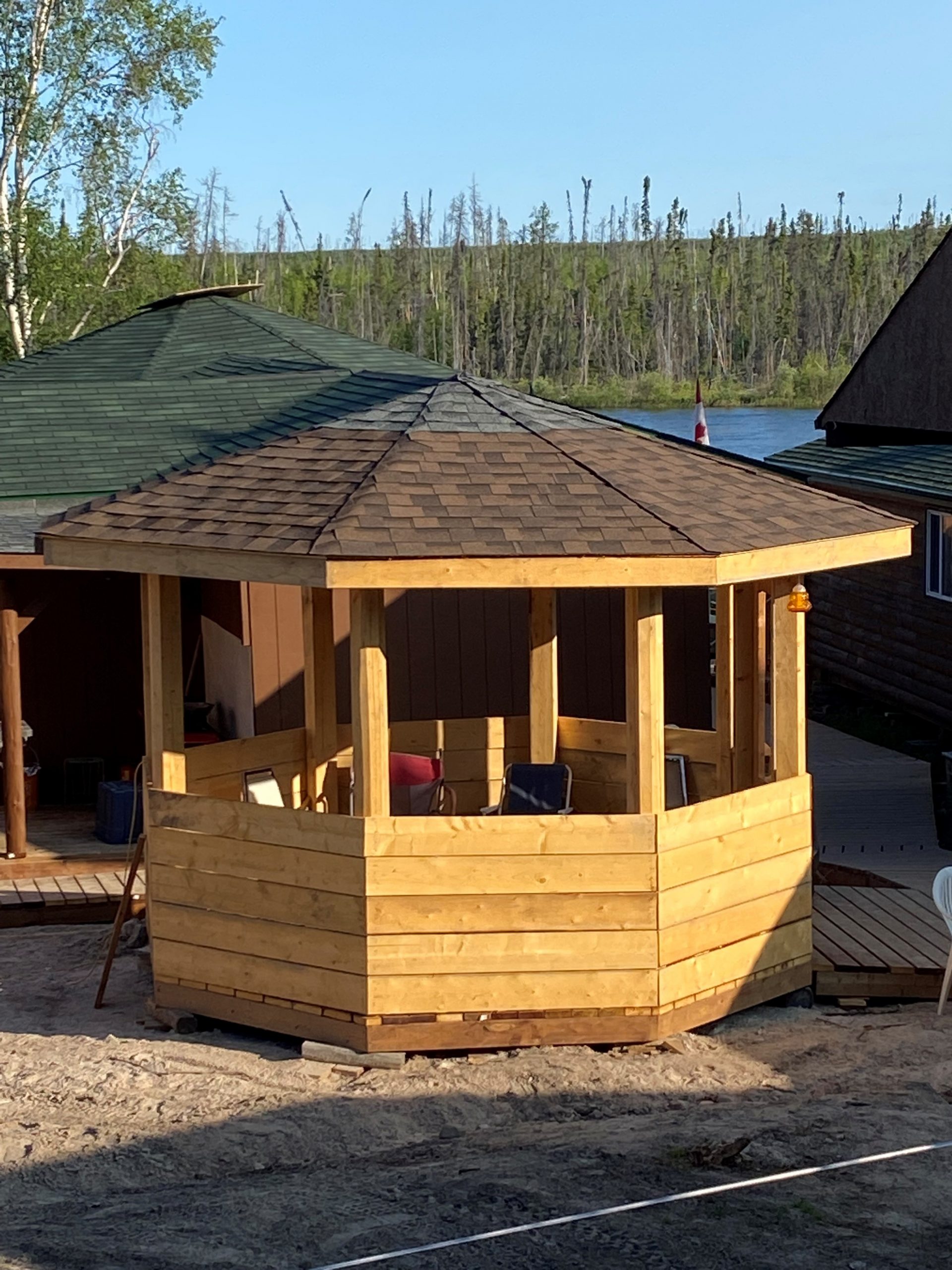 Our newest addition to the lodge is the Gazebo. It's a popular spot after a day on the water to relax and share a few fishing stories from the day. Everyone is welcome. We will see you out back in the Gazebo.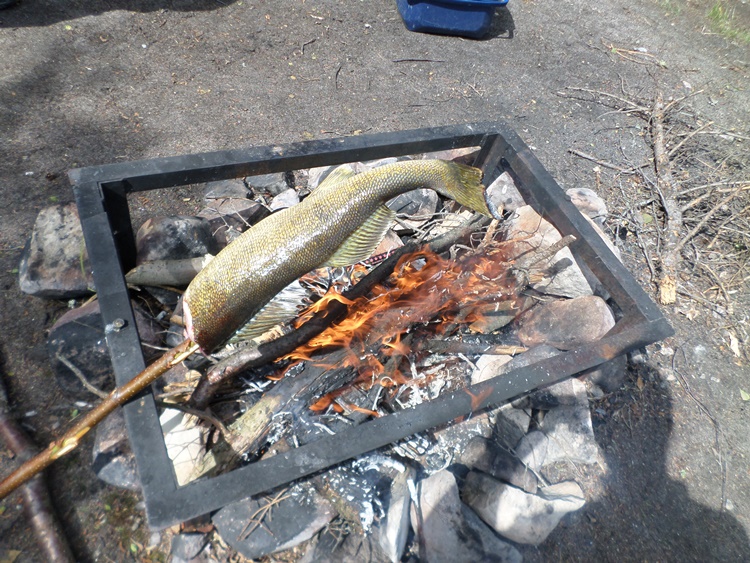 Our experienced guides are very courteous and reliable. Some have guided in the North for over 30 years. They will look after you well and make your time on the water very enjoyable. Shore lunch is a specialty, and after the first day you will see why…it is absolutely delicious!
We look forward to seeing you soon. We guarantee you won't be disappointed.