Patrick Babcock
Pat Babcock bought Cree River Lodge in 2008. You could say he was just following the family plan after growing up spending much time at Deception Lake Lodge, owned by his Grandparents. A place of his own was something he had the opportunity to own at the age of 32.
Prior to purchasing Cree River Lodge, Pat was involved in cattle farming, oil field trucking and sod farming. But owning a fishing lodge of his own was something he wanted to do and then set about to make it his own. The first 5 cabins, plus lodge, were already built when he bought the Lodge.
Since then, there have been numerous upgrades. All boats now have casting decks, and a pontoon boat has been added to the fleet (a first for Northern camps). The improvements around camp are too numerous to list, but include additional cabins, upgrades to the lodge, walkways throughout camp, a new battery powered water system that provides running water even when the generator is off, and a new floating dock that will be the first new item seen when arriving to camp.
Pat believes in a business built around a family of employees and a couple hundred friends as customers. He describes his number one job as "Keep everybody helping everybody".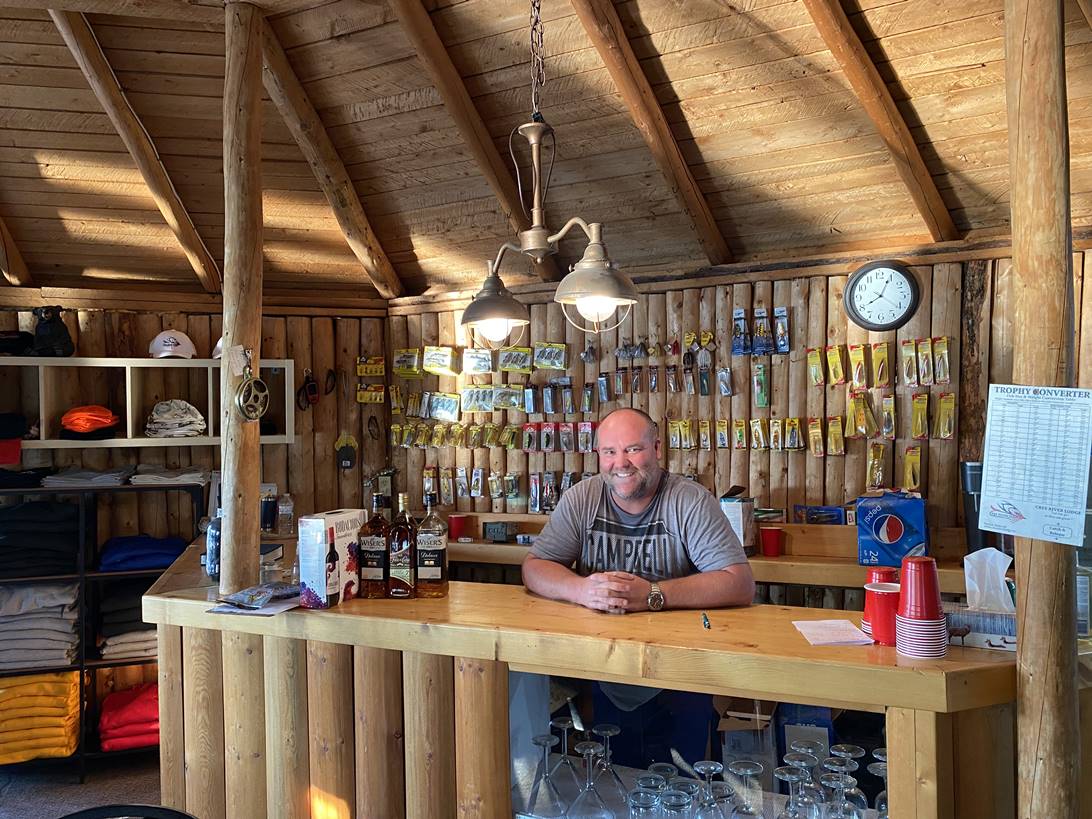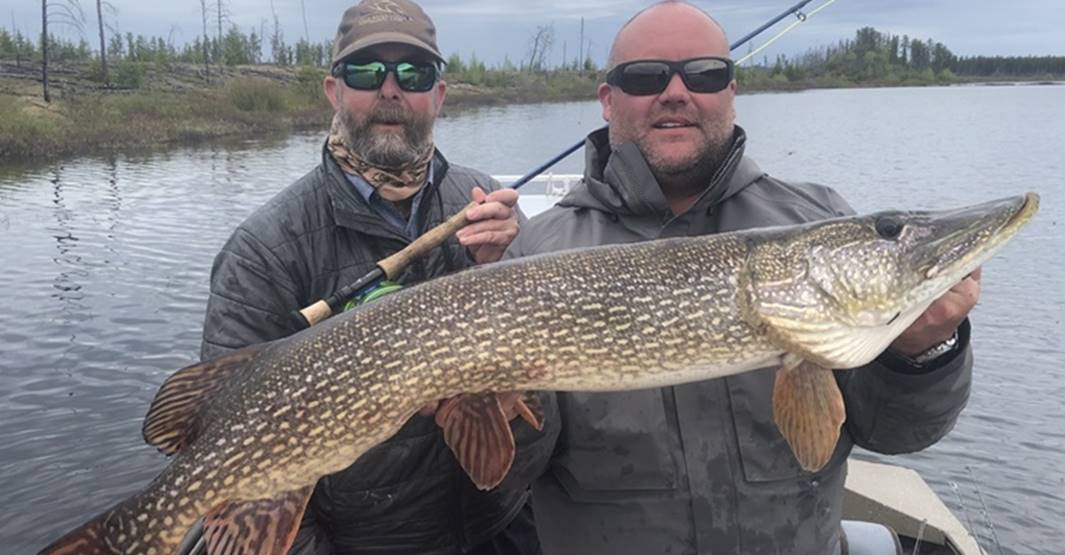 Patrick Babcock
PO Box 272, White Fox
SK, S0J 3B0
(306) 276-7841
creeriverlodge@gmail.com
We have had some amazing adventures here at Cree River Lodge. Fortunately a number of them have been captured on video or written up in some of the leading fishing publications in North America. Please see them shown below.

Wes David - Monster Pike Review
Wes goes fishing for Monster Pike at Cree River Lodge with owner Mike Babcock and Brad Pallister, Owner and President of Len Thompson Lures. Watch as Wes lands a 48 inch Pike!

Hunting black bear and fishing for Northern Pike and Lake Trout in a remote part of Saskatchewan at Cree River Lodge.

Saskatchewan Monster Northern Pike on Cree River
Babe Winkelman's Good Fishing 2017 show at Cree River Lodge with Babe's daughter Carly as they fish the Pike Capital of the World.

Babe Winkelman's Good Fishing

Babe Winkelman's Good Fishing spends a few more days targeting big Pike. Highlights of the trip, five 30 pound Northern Pike.
Live the Wild Life - Part 2
Hunting black bear in a remote part of Saskatchewan at Cree River Lodge. A large aggressive black bear hunt.

A Bit of Right - Trophy Pike Fishing

Outdoor cameraman Richard Casement and family set a number of personal bests fishing for trophy Pike, Walleye, and Arctic Grayling at Cree River Lodge.
Giant River Pike on a Fly

The New Fly Fisher travels to Northern Saskatchewan at Cree River Lodge for Pike on the Fly.
Fishing Magazine Articles